Keeping The Fun In Baseball
---
---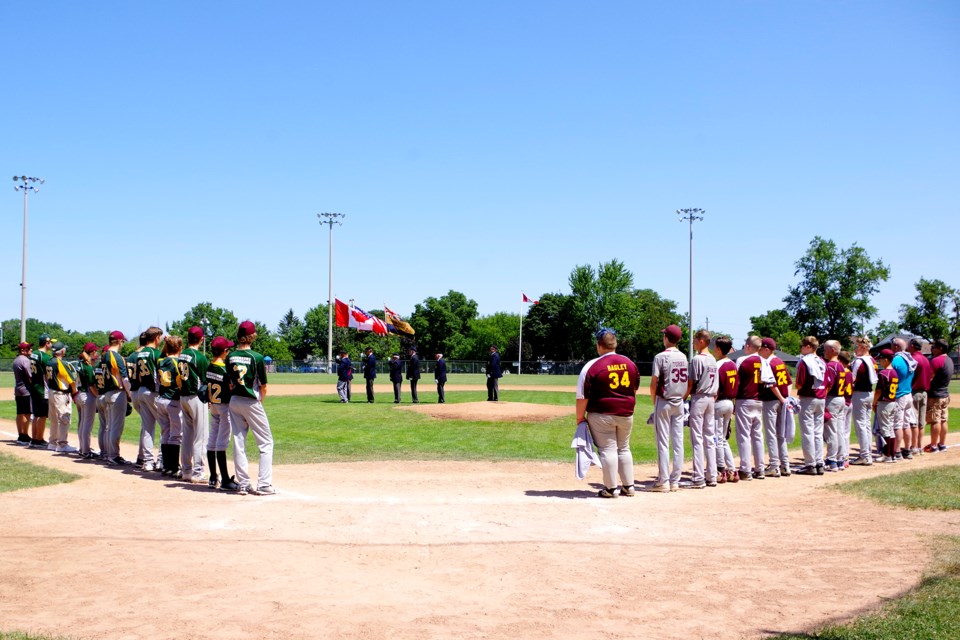 ---
It was all about fun and friendship this weekend at McMillan Park as Legion Branch 17 hosted its annual Friendship Baseball Tournament.
Bantam-aged players from North East, Pennsylvania squared off against their Thorold counterparts.
Legion Baseball chair Fred Matheson said the friendly competition goes way back.
"It originally started with the Thorold and the North East, Pennsylvania Legions hosting a friendship tournament. Each city takes a turn hosting from year to year," Matheson said.
The games are strictly for fun with no score sheet and players sometimes switching teams.
"It's all about kids meeting new kids and having fun," said Matheson.
A Legion Branch 17 Colour Guard was featured at the opening ceremonies, followed by players from each team exchanging t-shirts and hats.
Matheson explained, "On Saturday they play a game and have lunch and then play another game befpre having dinner at the Legion. Sunday they play another game and have a barbecue at the Legion."
Next year Thorold will travel to North East, Pennsylvania to continue the tradition.
Article via Thorold News: https://www.thoroldnews.com/local-news/keeping-the-fun-in-baseball-1623540