9U (T)
---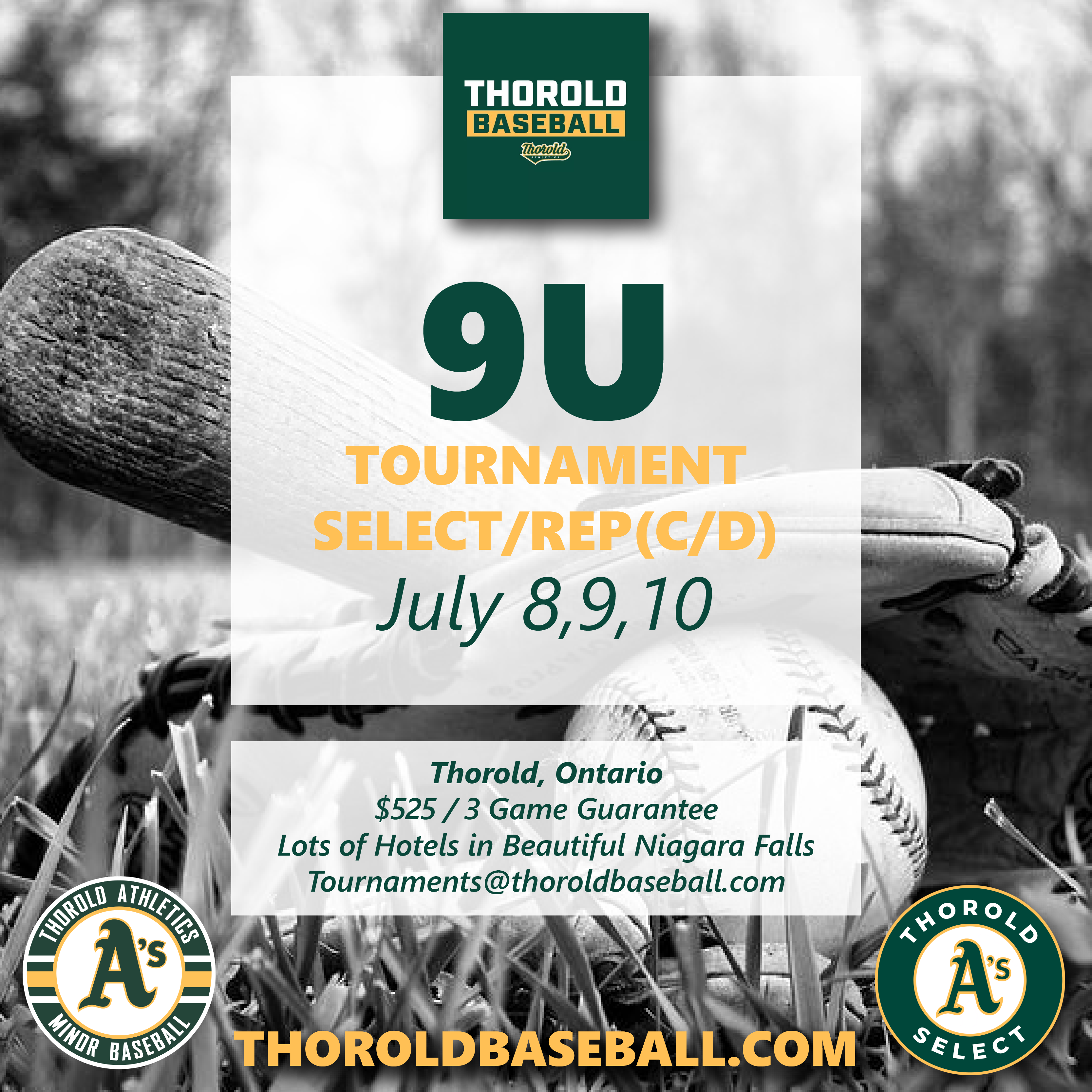 Thorold will be hosting its 9U "Select" "C" & "D" OBA Tournament on July 8, 9, 10.

The tournament fee will be $525/team.
There are some of Ontario's nicest hotels in Niagara Falls 15 minutes from the ball diamond.
MVP awards for each team during each game.

Tournament will be played on one of the nicest dirt/grass diamonds with dugouts in Niagara.